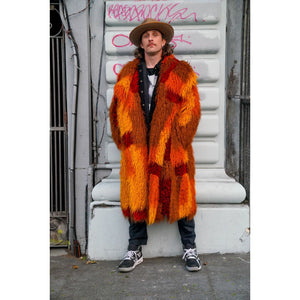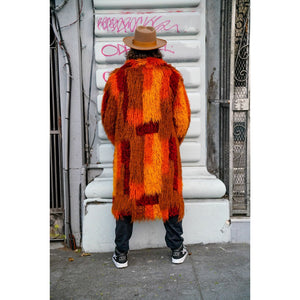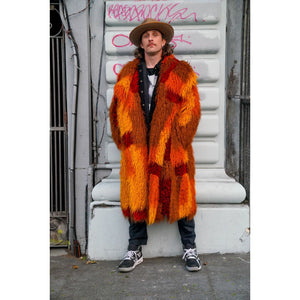 New Age Gangster Shag Coat
This design marks a milestone in my career. This is the first time I have custom designed faux fur for use in making my coats! I am very happy with the results so it surely won't be my last.
Most of us designers never get the chance to design faux fur ourselves. It is much more common to source fur that is already for sale and then turn it into our garments. To me this has always been incredibly limiting and very frustrating when I know that another brand has already used a fur that I want to use. Because of the lack of fur on the market this is often our only choice. 
No longer!
This coat is a statement piece. It's lined in a satin fabric that exudes luxury. 
Features:
• (1) chest (wallet sized pocket) and (1) vape/USB pocket
• (1) Discreet zipper stash pocket on the inside left side
• Outer pockets
• Faux fur and faux leather