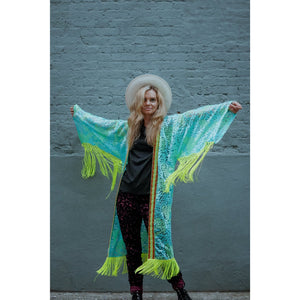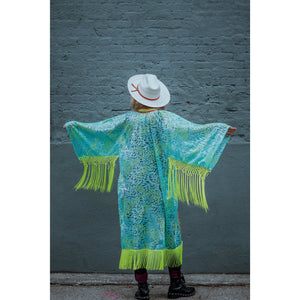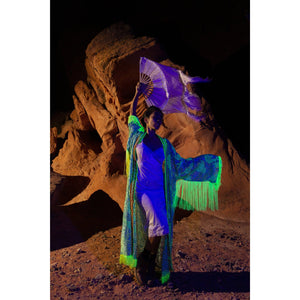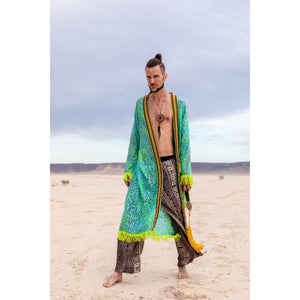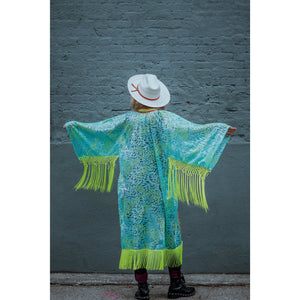 Neon Kimono
My most eye popping and unique design. Truly impressive in daytime or under a black light at night. You'll be the center of attention in this piece. 
**Important note. Pictures are slightly different than the final design. A creative decision was made by me to make the "knotted" fringe under the arms less complex and/or to remove it all together. There will be a few slightly different versions. This change was made in order to prolong the durability of the garment.
More versions of this piece will be available in the coming month that utilize other colors and trims!
Kimono made from a tulle/mesh fabric (mesh allows it to breathe)

Dress this however the hell you want!

Neon fringe underneath the arms to spread your wings (also around bottom)
All pieces are gender fluid
Not designed to be tied, but rather worn with the trim straight down the front.