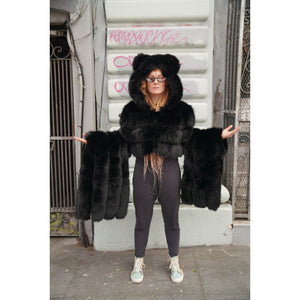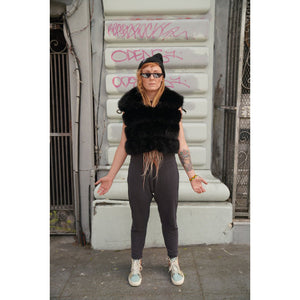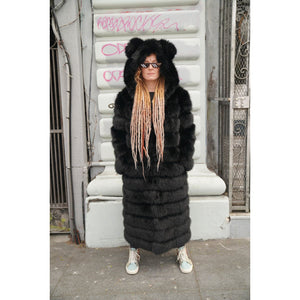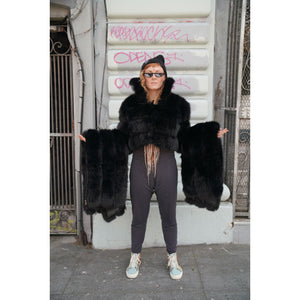 Long Zip-off Black Coat
NOW IN STOCK WITH 2 DAY SHIPPING!!!
These coats are truly the pinnacle for design and stlye. This coat is incredibly warm when in its full form. Zip off one of the many sections to adapt to any temperature. More video and pics to come soon.
Features:
Removable hood (comes with zipper collar attachment to replace hood. Hood has loops which can be linked with a chain to be worn on its own or by a friend)
Removable sleeves (turns into a vest)
Has 4 removable sections that can be zipped off the turn the coat from a full length into a crop, mid length, and knee length coat
Exterior pockets
(2) interior zipper stash pockets
(1) small pocket convenient for a vape or USB 
(1) traditional waller style pocket
Model is 5'6" and typically wears a Medium. Is seen here wearing a Medium.